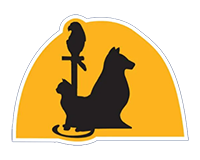 Come Visit Us at A-4 Animal Hospital
We look forward to meeting you and your pet!
Our Location
2780 South St
Lincoln, NE 68502
Veterinary Emergency Services
3700 S 9th Street
Lincoln, NE 68502
Our Hours
Mon-Fri:     7:30 am – 6:00 pm
Sat:            8:30 am – 1:00 pm
Sun:           Closed
I had a last minute emergency (on a Saturday) with one of my parakeets. I called around everywhere trying to see who could help me and A-4 Animal Hospital made the time for me immediately to bring her in. They were very calm, organized and professional. I felt comfortable with them taking care of my pet. They did a great job and got her right back to where she needed to be, being mindful enough to make everything as easy for me as much as for her in aftercare. I'd 100% recommend these guys, especially knowing now they care for birds.

Amanda D.
This place is BEYOND WONDERFUL! The staff and Doctors were so gentle and kind with my pet. They truly take care of your animal and it was a wonderful experience! Highly recommend!!

Ashley R.
Took my bearded dragon to get checked, was able to see him same day when there was no one in Omaha

Paul M.
I have used these vets for years and can always get in timely. Easy and convenient for me.

Gloria R.